Brand New
WordPress Plugin for Membership Sites...
Tracks Your User's Progress,
Keeps Them on Your Site Longer,
& Makes It Easy to Get Results Quickly
Your Free and Paid Members
Can Now Track Their Progress
and Take Notes Directly on Your Site
From: Robert Plank & Lance Tamashiro
Date: Friday, September 18, 2020 8:00 AM
RE: Keep your membership active
Dear Membership Owner (or Future Membership Owner),
Whether you have your WordPress-based membership plugin already installed or you're still researching your options, you need to install the plugin I'm about to reveal to you, on your WordPress blog.
This isn't membership software. It installs in addition to whatever WordPress-based membership software you're using (including Wishlist Member, Digital Access Pass, Magic Member, s2Member, eMember)...
And allows them to chart THEIR own progress on YOUR membership site...
Think about it. We've all been in situations where we logged into some kind of membership, began to read the information or watch the videos, and...
REAL LIFE HAPPENED!
You got distracted, had to pause and leave the computer... then you come back and have NO idea where you left off. BUT...
Wouldn't it be great if you could simply CHECK A BOX and instantly know where you left off?
Wouldn't you like to be able to watch a video, and take notes directly under that video -- that no one else could see?
Wouldn't you like those notes to remain safely stored for the next 6 weeks, 6 months, even 6 years -- ensuring you'd never lose them and always be able to come back for easy access?
Wouldn't you like to be able to see EXACTLY which parts of a training course you have and haven't completed, and see all your personal notes in one place?
Now you can give that functionality to the users of your membership site... in just a couple of seconds, by installing this easy point-and-click WordPress plugin.
Introducing...
WP Notepad
"The First and Only Plugin That
Transforms Your WordPress Membership Site
into a Full-Blown Training Course"
"This Is A Fantastic Product"

Whenever I see Robert and Lance come out with a new product - I have to buy! I have bought a lot of their courses (big and small) and they always... I mean always OVER DELIVER.

I already own this Plugin for WP and can't rave enough about it. I have seen it grown from its infancy of simply allowing members to keep notes to the teenager that it is now.

This will keep people on your site longer!
This will keep people coming back to your site - this week - next week and even next year!
This increases the interactive value of your site!

And now with the Form Generator - it's unstoppable.

This is a fantastic product - works very well and without a hiccough.

You definitely won't be disappointed! Get your WP Notepad NOW!

Scott Styles
megaweightlosshypnosis.com

P.S. Robert and Lance... okay... you can stop selling it now - I wan't to be the only one with these great features on my site! megaweightlosshypnosis.com
"What A Great Idea!"

What a great idea Robert!

This is something I can put to use on a Facebook project where I setup a application that is based on a membership plugin.

Appreciate it much,

Terry Jett
makeqrcodesonline.com
As soon as you install and activate this plugin, your members will have a way to "mark off" their progress... take notes... and access those notes all in one convenient location.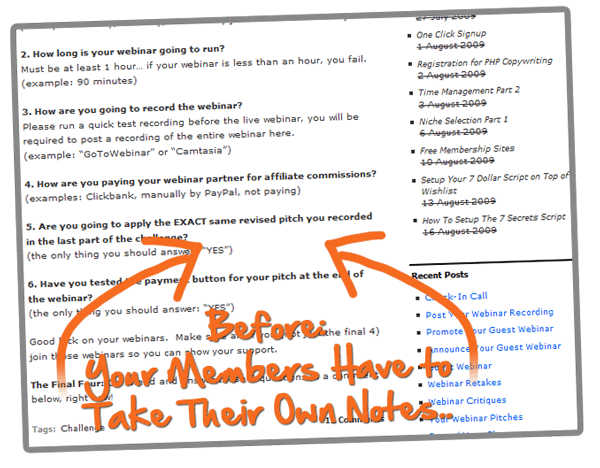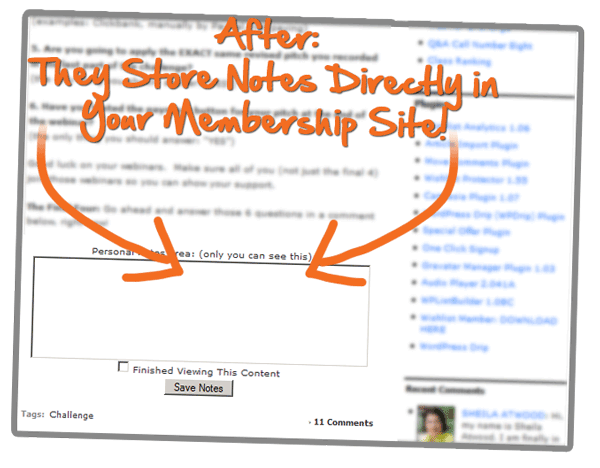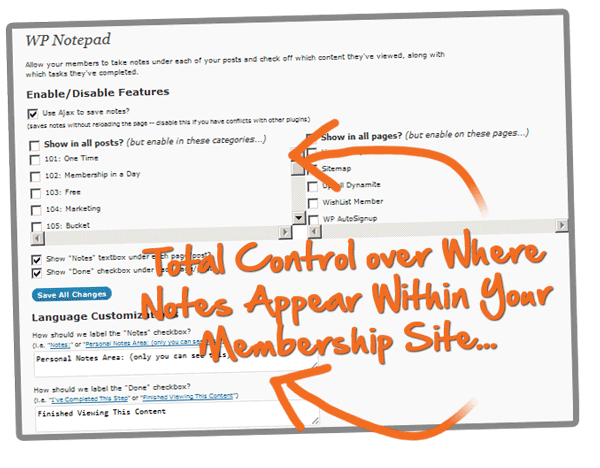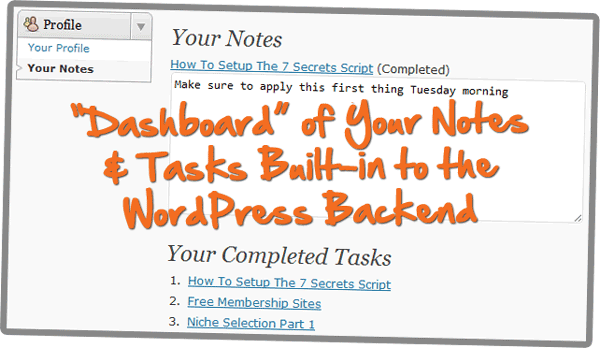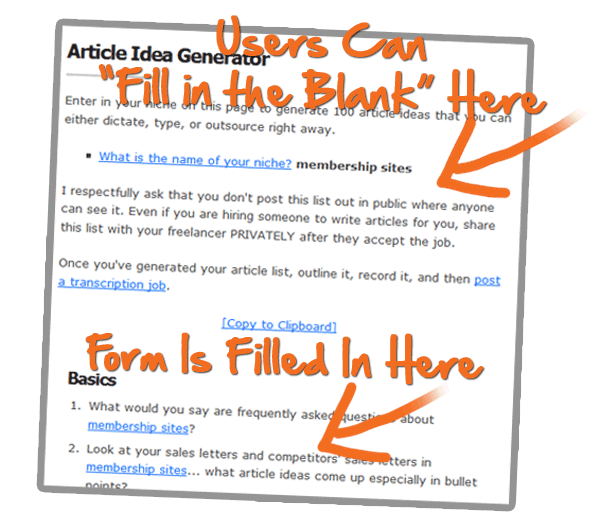 "Fantastic Plugin!"

Hey..fantastic plugin. i am an international user and appreciate that you actually thought about us.

This is a god send for us.

Henrik Altreus
"Epic!"

This is epic, a great idea for self-publishers like me who write ebooks (I have 3) or who run a blog and want to have a unique angle to help readers train on a facet of what's being taught…

My brain's going in a million directions with possibilities, love your ideas, Robert and Lance – honestly a great idea and unique (think of it like Gravity Forms but much more affordable…with a twist).

James Hussey
TheAverageGenius.net
"Blown Away!"

I bought this because the ability to make private notes and track progress made such sense.

I was blown away when I watched the video to find that it is possible to create custom templates and more ….

Simply outstanding work.

Thank you so much.

Sam Lincoln

Join Right Now,
Because of This Priority Guarantee!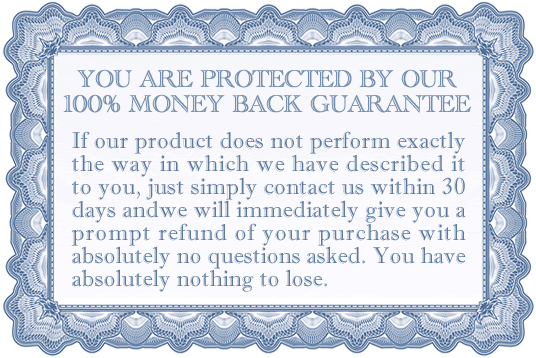 If your members don't absolutely love WP Notepad , contact us within the next 30 days, and we will promptly refund your purchase.
But I'm super confident you'll love, this software, and you'll send us a testimonial telling us how much more your members love your site after installing this plugin.
Priority "WP Notepad" Order Form

Just $97 one time today, then no further payments
Install this plugin on UNLIMITED DOMAINS you personally own
Cannot edit, sell, distribute, or giveaway the plugin in any way
Cannot install the plugin on any sites or domains you don't own
P.S. WP Notepad is a single payment membership site. You will need the Adobe Flash plugin installed (free and included with most browsers), or a video player capable of playing WMV files if you want to watch the videos offline.
P.P.S. After signing up, your account will be instantly activated and you will have access to the first of the training videos in the next few minutes. You'll get several more videos added to the membership for the next few weeks, as you need them.